During the initial registration process, you will be asked by Facebook to approve few permissions for BuzzSpice. These permissions are mandatory for BuzzSpice's smooth operation.
We strive to minimize the set of permissions required. Please make sure to approve all of them, as BuzzSpice cannot operate with missing permissions.
Here is a screenshot of what the Facebook permissions popup for BuzzSpice looks like: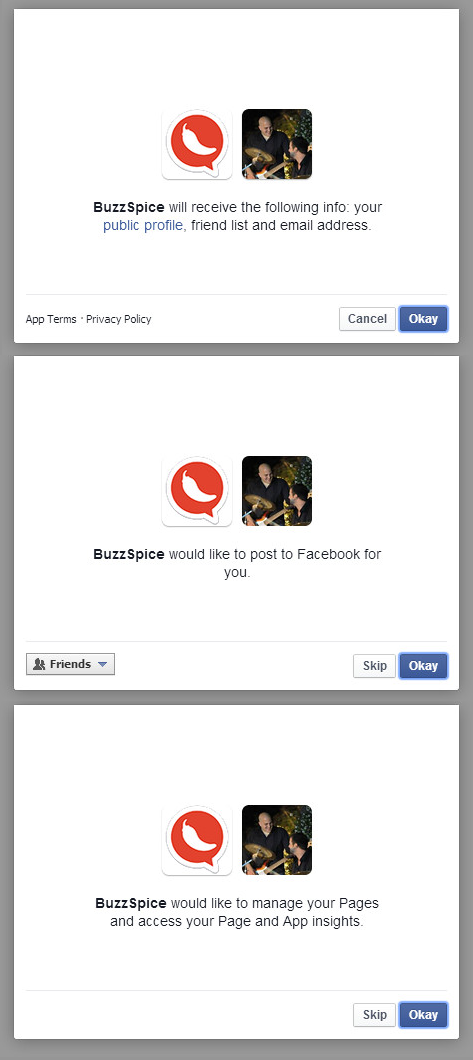 Manage your pages: needed so BuzzSpice can read your pages, analyze them and recommend content for you.
Post on your behalf: needed to schedule posts for you, and automatically post them on your page. You control what's published on the main BuzzSpice screen.
Insights: provides BuzzSpice with additional, more in-depth analysis of your pages. Those numbers are calculated by Facebook and are also available on your Facebook page's admin panel. We read them to improve our recommendations for you.
We will NEVER abuse those permissions!
Click here to login with BuzzSpice.
Still worried? Read our terms of use and privacy policy.